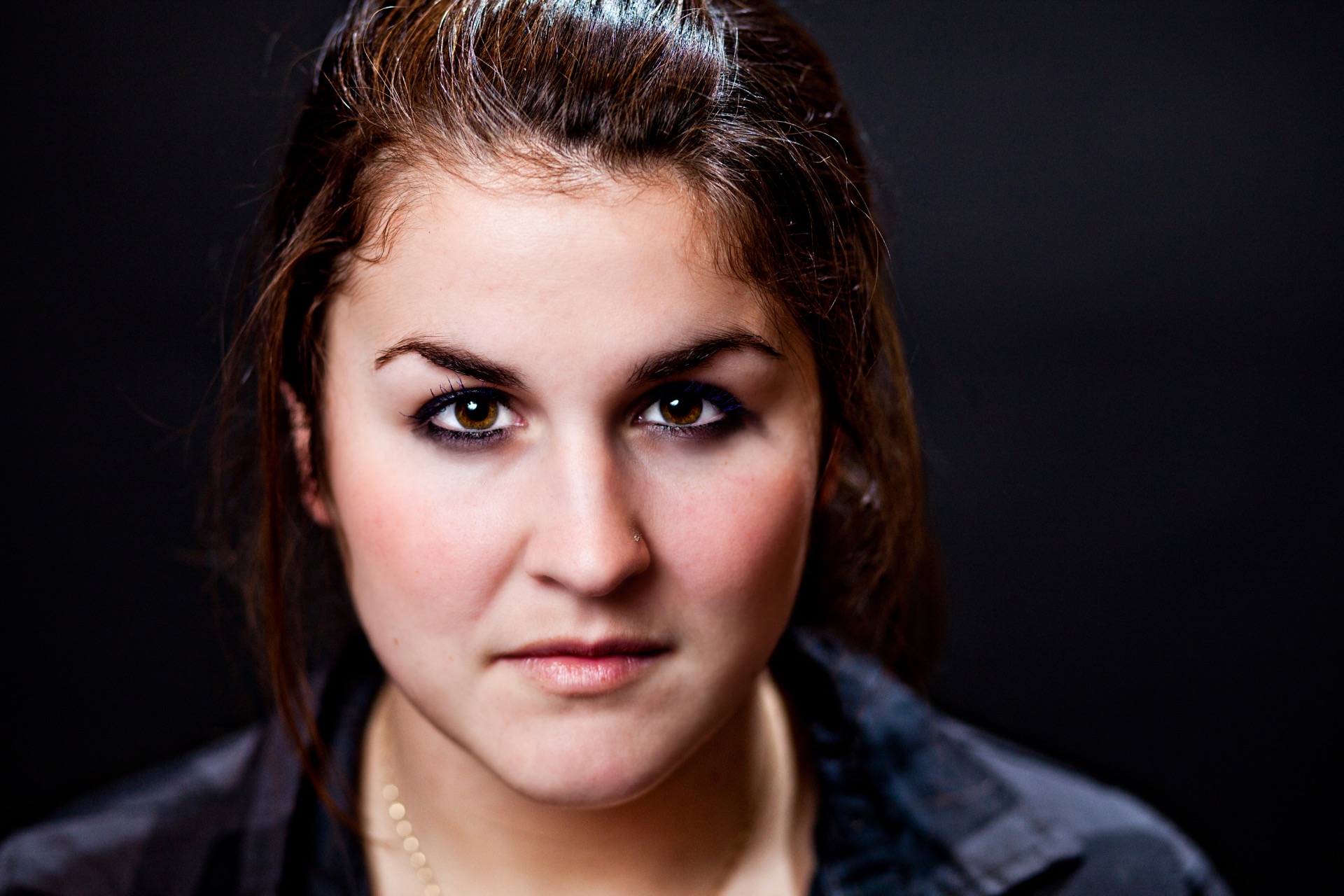 Nicole Keimer
is a suicide attempt survivor.
"I survived a suicide attempt."
Nicole Keimer is the first person I interviewed and photographed for Live Through This, back in December 2011. Since our shoot, I've changed my interview format and my shooting technique, which accounts for why her portrait is stylistically so different from the rest. The project evolves with every new story.
Nicole has been an active member of the suicide prevention community for years and spends quite a bit of her time working with PostSecret. As a result of being bullied about her weight, she developed and struggled with multiple eating disorders from adolescence through her early twenties. Below, she discusses how these struggles led her to consider suicide as an option.
When you have a problem with food, you can't just stop eating and cut food out of your life. So there was a time period where I thought, "I'm never going to get out of this. Every day is just going to be getting up and thinking about food." There was a time where I was literally spending 16 hours of my 24 hour day thinking about food: how I could cut calories, how I could just get down to as little as I could.
"How am I going to get to a place where I can stop thinking about food?"
I just thought that was never going to happen, because you have to think about food every day. Once I started to feel like I was stuck in this for years, that's when the suicidal thoughts started to happen. It was, "The only way to actually stop thinking about food is to kill myself because otherwise I'm going to have to think about food every single day."
It was a comfort when I went to bed each night knowing, "Well, I could kill myself. You don't have to do this forever. There's always an opportunity. This is a possibility; this is an out." I think a large part of just knowing that I had that possibility was enough sometimes…