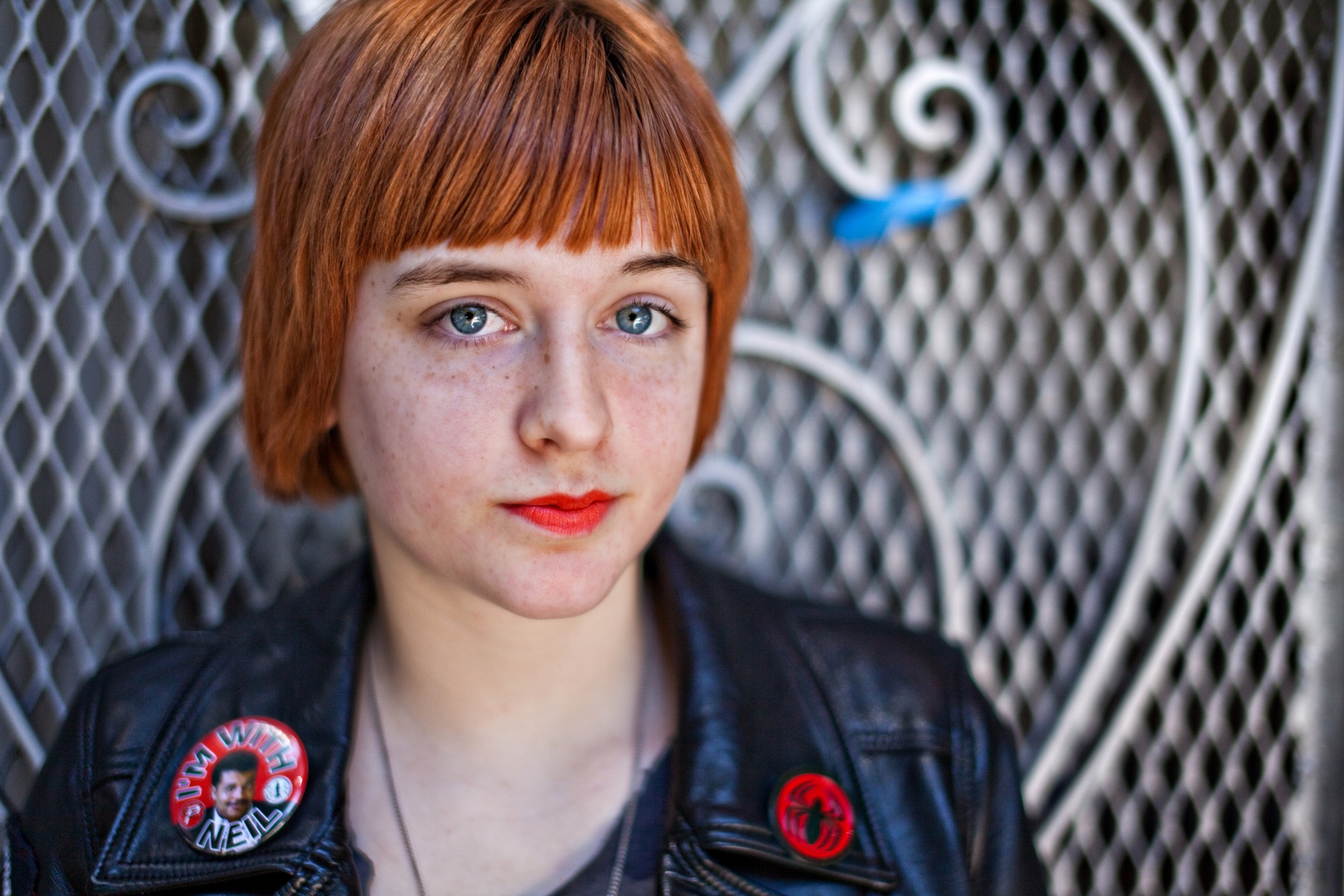 Logan Cullen
is a suicide attempt survivor.
"I survived a suicide attempt."
Logan Cullen is a musician in San Francisco. He lives with depression and attempted suicide soon after starting college. Below we discuss his positive and negative coping skills, how they tie in with making his music, and how listening to music can be an important part of the healing process. He was 20 years old when I interviewed him on April 15, 2013.
Des: How do you deal with [your depression]?
Kylie: A lot of different ways. I've gotten better. I used to cut a lot. I stopped for a while. I started doing it again kind of recently, but I just recently stopped again, so it's been two months now that I haven't done it, so I just keep trying to keep going with that. That was usually how I used to deal with it, but a lot of times, I call my dad a lot. Take walks. Just little things. There's no way overall to deal with it in the big scheme but it's just little things. I just try and do little things to make myself happy…
Des: What about music?
Kylie: Yeah, I love…You know, all my songs I write when I'm sad, so that's another thing I definitely do. It's hard, because once I get to a certain point in depression I don't want to do anything. I don't want to play music.  But there's like a certain point where it will help.
And listening to it too. I started listening to it around the time I started getting depressed, you know, in middle school is when I actually started listening… 'cause it's always [had] kind of like a soundtrack [to] it, you know, whether it made me feel better or worse–both.
Des: It's weird how it can do that. Music can make [things better or] worse for you.
Kylie: I don't know if you've heard the band Blue October, but they've been–it's weird, 'cause that's not the type of music I'd usually listen to at all–but my dad really liked them and they were really helpful. They were one of the main things that was so helpful.
Des: The lead singer [Justin Furstenfeld] is bipolar.
Kylie: Yeah, exactly. He's bipolar, he's schizophrenic [Ed note: Justin has been diagnosed bipolar with psychotic features]. He's really messed up, but all his songs are just… he has really down songs, then he'd have these really positive songs. I don't know, the music really helped because it was like, 'Oh, someone's going through the same thing as me…'
He's this big, kind of scary looking dude, but in a lot of songs he's always talking about how he's like–one of his songs is like, "Don't be afraid to cry, it's fine. It's not weak."
That's also another thing that band made me realize: it's not a weakness. Being depressed isn't being weak. It takes strength to fight it.