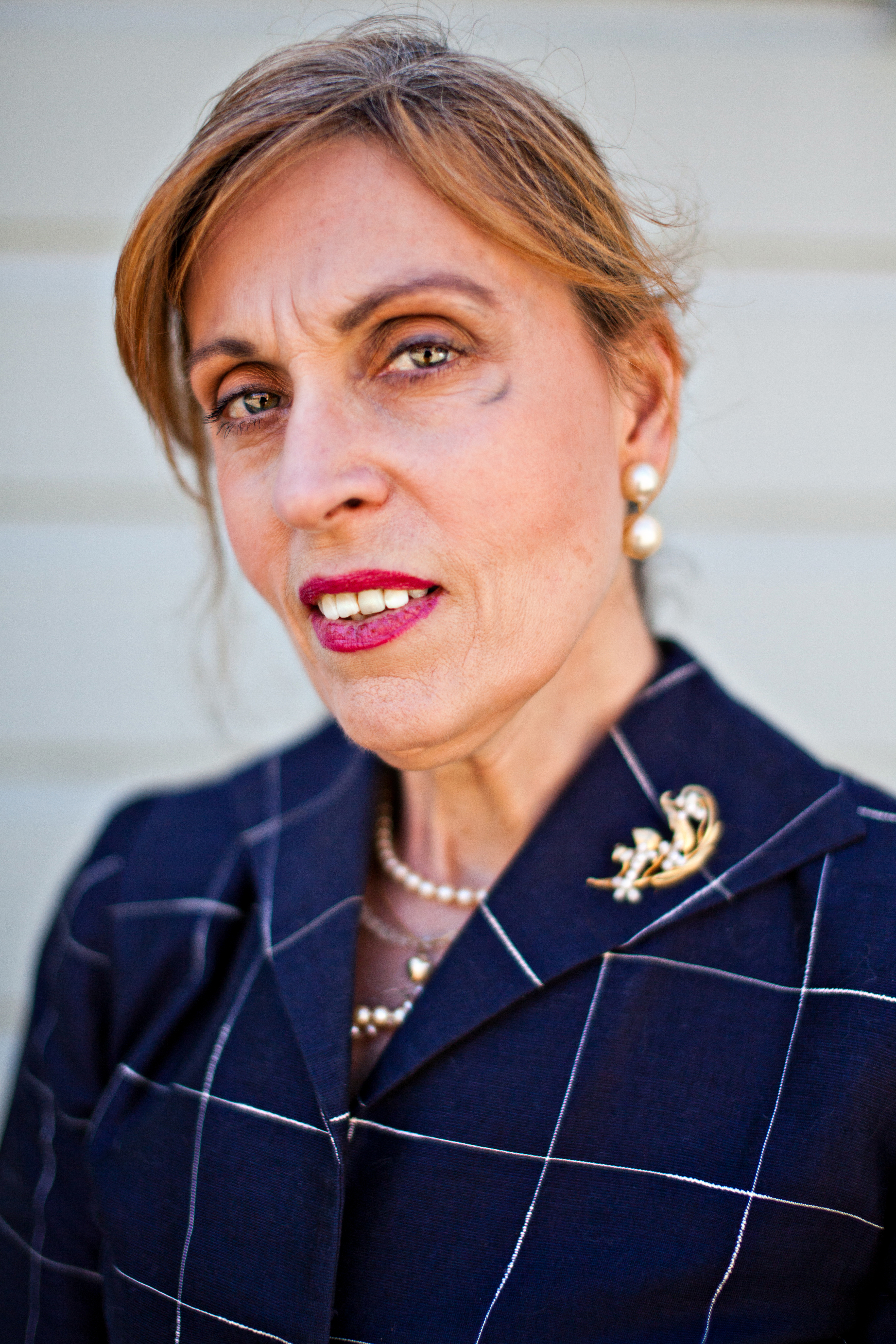 Rochelle Foles
is a suicide attempt survivor.
"I survived a suicide attempt."
I interviewed Rochelle Foles in San Francisco, CA, on April 16, 2013.
My name is Rochelle and I have to always stop and think how old I am.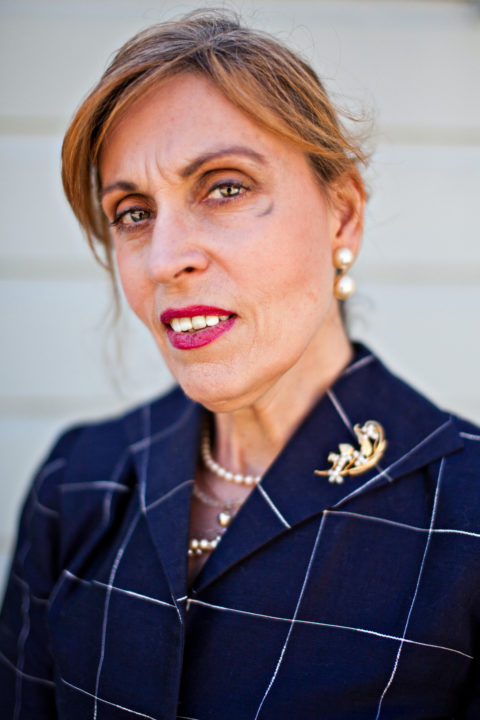 I'm 53 and I feel like I'm really 28, and so that's what I always tell people and then I say, "No, that's not really right." I am a professional chef. I've been doing fine catering for high society for a number of years and right now I'm rebranding myself to being like a farm stand, jam-maker, and marm-head mama. I do old-fashioned candies and cookies and I've been a jeweler and a Montessori teacher and a night nurse for preemie babies and the list goes on and on and on.
I'm bipolar and have been most of my life, as far as I can remember. The option for suicide has always been an out for me, and the only thing that's ever kept me from actually doing it is the fact that I have nieces and nephews that I love with my whole being, and I can't see my brother saying that their tia Shelly or their auntie Shell isn't ever going to be able to see them again.
When I had my first really bad breakdown and they first hospitalized me, one of the things they told my mom was that I was never going to get any better and that they should put me in the local institution here and just commit me for life because there was no hope that it was ever gonna be anything better than it was at that time. And she just wouldn't take that for a word, and so she ended up putting me… in the Napa Valley, there's a hospital that is run by the Seventh Day Adventist Church and in the olden days it was called the Saint Helena Sanitarium, which tells you something. They have what's considered a really, really good psych ward.
They put me in there for two weeks and she made the decision to do electroconvulsive therapy. It was a really hard one for her and she still has a lot of guilt around it. I was in there for two weeks and the second week they did seven courses of ECT in less than ten days, and it's not like it is now. This was more than 20 years ago and so it was really old fashioned. They took me home at the end of those two weeks and within two days I was back in the hospital. They did another seven courses of ECT in a week, so that was fourteen courses of ECT in roughly two weeks' time.
One of the repercussions of that is that it took away three years of my memory surrounding that time, so I really have no memory of that time. Little bits and pieces of things bounce in and out of my brain. They brought my dog to see me every day, which is really cool, because here they would never allow that, and I had family that was really close, so they came to visit every day. My mom still cries every time we talk about it and I keep telling her, "But mom, you did the right thing 'cause we know definitely that I would have killed myself if you hadn't done that." The price that I paid of losing three years of my life, of having to relearn how to drive, of having to relearn how to do math… I still count on my fingers and I can't do any kind of math at all. I don't keep my checkbook balanced. I don't do any of those things 'cause I just can't.
I have what I call a "Swiss cheese mind." There's little holes everywhere and if it latches on to what little bit of Velcro there is, I might remember it for a while or I might never remember it. So that's why I write everything down. I take meticulous notes if it's something that I know I need to remember, and I have a calendar that things go on and get transferred between. It's crazy. But I tell my mom, "You know, I'm alive and think that means God's not done with me yet. It means I have a purpose in this world."
When someone's bound and determined they're gonna take their own life, it's gonna happen. There's nothing you can do from the outside that's gonna change that if they're bound and determined, and that's the one thing that people who are survivors of a friend or a family member who do take their own life really, really need to open up and let in. It's no one's fault. If they've made up their mind, that's what's gonna take place and there's really – you can reach out as much as you can reach out and do as much intervention as you can, but there does come a point where it's up to that individual what choice they're gonna make.
There comes a place where you're not in your right mind when you're feeling suicidal. When you are that way, if you're not surrounded by people who love and support you and who are there consistently and constantly for you with unconditional love and support to say, "Hey, look, I love you no matter what. I see that you're down. I'm gonna be here to put my arms around you. I'm not leaving you no matter what you're going through. I'm gonna be here. This group of us are gonna be here or whatever it takes we're gonna get you through this. We're not gonna leave you alone, so I'm just gonna stand in the shower with you while you take a shower 'cause we are not gonna let you alone. This is not all right with us."
So, when someone is bound and determined to do it, take that physical intervention if need be, but let that person know that they're absolutely loved unconditionally and that they don't have the physical chance to do it.