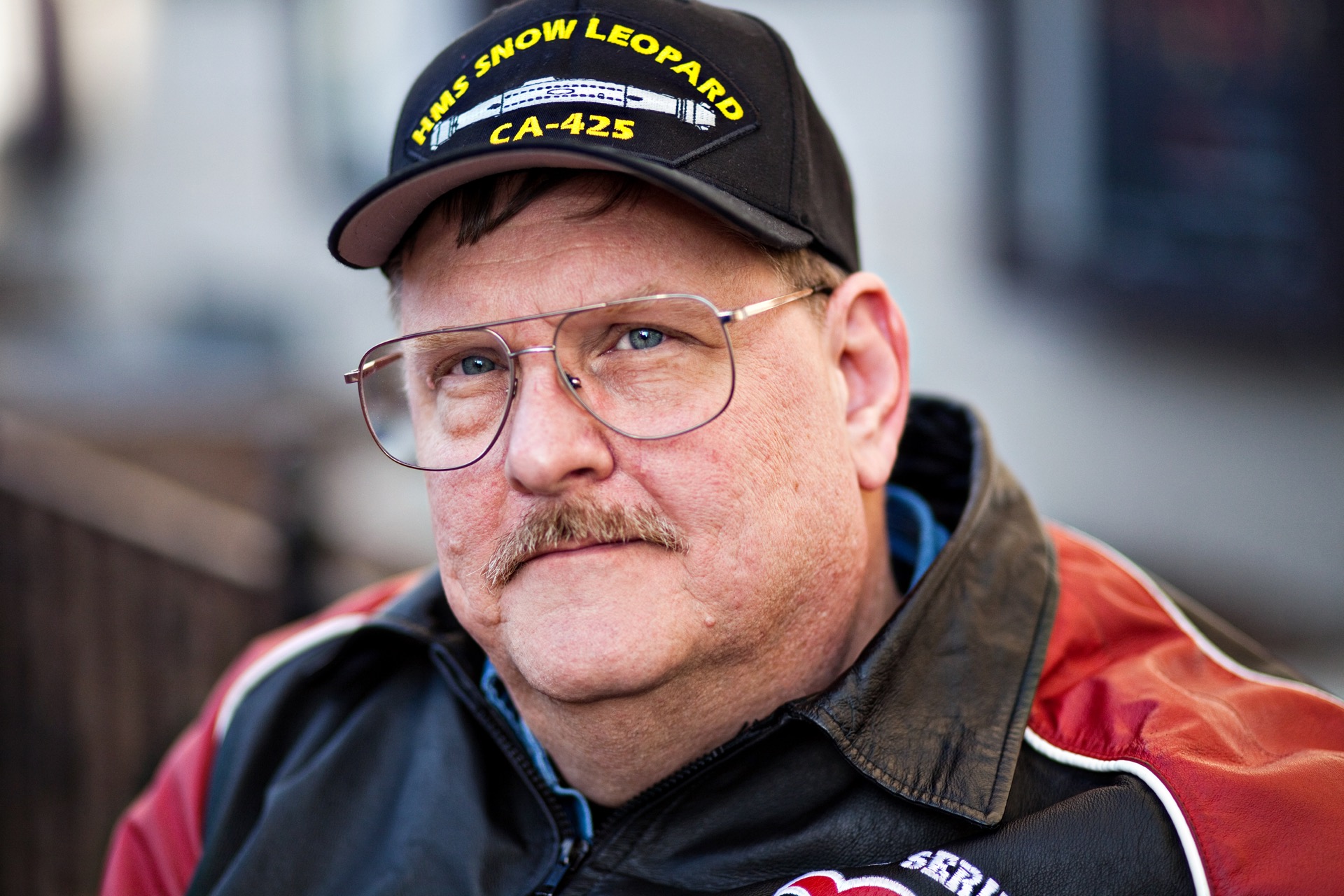 Zack Fraser
is a suicide attempt survivor.
"I survived a suicide attempt."
Zack Fraser is an epidemiologist and infectious disease researcher in Manchester, CT. He was 55 when I interviewed him in Boston on April 5, 2014.
My mother died when I was very young—four-ish.
A couple years thereafter, my male parental unit decided that I was going to be the wifely surrogate for a lot of things. He and several of his cronies decided to [sexually abuse me] until I was just over seventeen. I had about a dozen men "in-house."
You're not set up to understand/deflect/defend against stuff which is really, really bad.
When you're a child, [you want the attention]. You're not set up to understand/deflect/defend against stuff which is really, really bad. It was absolutely great, even despite the fact that it was really gross/disgusting/horrible/evil. There were films made, there were pictures made, there was all sorts of weird entertainment.
Eventually, I got older and people lost interest in me, so there's this void that has permeated pretty much everything I've tried to do since then. You don't realize it when you're young.
The first time—the first attempt—I was in the Navy. Nuclear power school was tough. I was learning how to play with silly nuclear reactors. It's a great deal of fun, but there was one day where nothing was gelling. I was just completely [out of it]. I suppose you might call it "disassociation." That was one word that my therapist used. That's kind of it and kind of not.
At that point, I had a very powerful medication for acne and a couple of other things and I just thought, 'Okay, I'm just going to take all of these.'
I put all the pills in my hand. Near to the point where I was about to swallow them all, I was shaking so bad and dropped everything in the toilet. I actually started to try to fish them out.
Then my stupid housemate was suddenly saying, "What's going on in there?"
I talked to him and then I decided to talk to the officer who was in charge of our training. This was in Ballston Spa, in New York, at what they were using for the reactor, hands-on training up there.
I said, "I was about to swallow pills last night and things went wrong, but I'm still here."
It was suggested that I talk to somebody so I could get help getting over this, and then I was kicked out of the Navy. Bye! Goodbye!
I got angry at that, and I have discovered that anger—when I get angry, it doesn't go out at people, it doesn't go out at anything—it focuses me and allows me to move forward and move on. So I stay angry for a little while; then, of course, anger can only take you so far.
In the ensuing years, I worked as a grunt retail worker up to an assistant department manager.
Found my sister graduating school and said, "I can do that."
Figured out how to get loans to go to school. Went through, hit a couple of brick walls coming from inside my head and started failing out of school, wound up getting more and more depressed. So, once again, I went out. I had all sorts of booze, all sorts of sleeping pills. I had all sorts of these things, and I just started swallowing everything. Y'know, just put it all down, chased it with a couple of different kinds of booze and things hit the stomach. About five minutes later, things exited the stomach post-haste and I didn't have the guts to do it again…
Those were the two main attempts. I've been hospitalized three times. One, obviously, after I was in the Navy. Oddly enough, not after I tried the pills and booze. Nobody really knew about that one. But I started to get really down, really depressed again, [and people at work noticed]. I put up a list of reasons why I was better off dead. It wasn't supposed to be something that anybody saw, but somebody did see it, so I wound up getting hospitalized.
At that point, I started to get a little bit of help, but still—there's so many things going on in the head, it's hard to pin down what one thing. We're talking about a person who was molested (if you can call it that), who is clinically depressed with a history of family depression, who is going through post-traumatic stress disorder, who has been [diagnosed] with borderline personality disorder…
You're aware that many people who are cutting are victims of this sort of thing. I think it's like an alcoholic. I'm not going to not be a cutter. I don't think there's ever going to be zero risk.
…
Des: How long have you been cutting?
Zack: It started when I was in the Navy. I entered the Navy in 1978. It was in Orlando in the first half of the Nuke Power School… I had no idea what I was doing or why. None whatsoever. Since then it's basically erected up to a very clinical, almost a ritualistic, thing…
I won't say it makes me feel better, but it makes me feel different. Maybe it makes me feel something. Fortunately, the arms are hairy enough that the scars are mostly covered up but, on the other hand, it's gotten me in trouble, too…
Des: Forty Years.
Zach: Off and on.
Des: You said that it's like being an alcoholic. I think it's sort of an addiction, too. I did it for nine years, myself.
Zack: So you have an idea.
Des: I totally understand. Yes.
Zack: I should actually ask why you did it, but everyone's story is different.
Des: It's kind of like you said. I don't know why I started doing it.
I don't know what compelled me to think, 'Oh, it would be a really good idea to [hurt] yourself.'
I don't know. It doesn't make you feel better, but I think it's that idea that it makes you feel something. It draws it out. It makes it tangible.
Zack: Some of it is stress-related. Nuclear Power School is tough. It's hard.
In this particular case, it was learning all of the math and the science and the physics and the chemistry and certain subjects that I still, to this day, wonder how I managed to almost pass. It's really tough, but it's also fun. So, I'm under stress, but there's a lot going on and suddenly I'm sitting there while the lecturer is lecturing [and hurting myself].
I'm not entirely sure why we do the things we do, but in my particular case, a lot of this has come out later and I'm still trying to handle the periodic volcano that just erupts out of things.
A lot of the stuff that happens to male survivors of CSA (childhood sexual abuse) comes out later, It doesn't come out early. Mike Lew wrote a book called Victims No Longer, one of the books I've tried to read on this. A lot of people are coming out in their 40's and late 50's, beginning to discuss this for the first time. Because, well, men are stupid. We're as much victims of sociological pressures as women are with the stupid things that you get forced to do to just survive. We're idiots as a race. I'm not entirely sure why we do the things we do, but in my particular case, a lot of this has come out later and I'm still trying to handle the periodic volcano that just erupts out of things.
I don't drink anymore. I'm too afraid of it because, during times where I'm a little bit more suppressed, if the wrong set of stimulus happens, I'm off. I'm literally, in some cases, running and can wind up not caring where I'm going or get run over. But I'm afraid of that, which is kind of sad, 'cause a little bit of alcohol is good for you. I certainly don't do any mind-altering substance. Not because I think they're horrible, but because I'm too afraid of letting control slip, and anything that happens is going to be directed at me. I'm not afraid of doing anything to anybody [else].
The genetics from my mother are wonderful and it made me a good person, and I hang on to that. I wish I could have held on to her longer. It's kind of a perfect storm. I'm afraid of doing anything to hurt other people, [but in] hurting myself, I can do that sometimes.
…
One of the things that worries me is, if I talk about this with people—with friends, with friendly co-workers—if things slip out, they're not in my head. They only have their own way of looking at things. I don't think people can understand something that they can't experience inside [their own] brain.
You can understand a broken arm if you've had one… You can graft your experiences onto that. It's physical pain. It's the itching of the cast. It's all those things. You can commiserate with this person.
How do you do that with somebody's brain when all you have is your own skull? People don't understand.
The people who I do occasionally talk to have a tendency to sometimes to go, "Well it's all in your head. You can get over it. Just stop thinking about it…"
If I could give one gift to people, it would be the ability to understand, on a gut level, that people's brains are not going to work like your brain. People are going to have different experiences.
[I think the best way we might be able to illustrate it is] to hold two things of different colors up and say, "These are both blue. You're just perceiving this one differently than I am…"
My perception is going to be different from your perception.
My perception is going to be different from your perception. It doesn't make either one of them wrong, but it means there's going to be different reactions to the things you're trying to talk about.
I am afraid. This has happened a lot—mostly this winter, because it's been a bad winter for me. There are things I'd love to talk to people about, but if I say the wrong thing or say it in the wrong way, or [if it's] interpreted the wrong way, somebody is going to try to put me back in a hospital…
That happened when I needed badly to talk to my sister and I couldn't get a hold of her. I left her a message and it was not exactly what I meant to say, and because she couldn't reach me the next day—I was just not sleeping well and wound up sleeping very very late—I got woken up by the police, who were trying to figure out what was going on. That's how I got into my last hospitalization. [My sister] thought I was in danger when I wasn't. At least, certainly not at that point. I just needed to talk to her. It was a mistake. I learned a great deal about it, but because of it, I don't talk to anybody now.